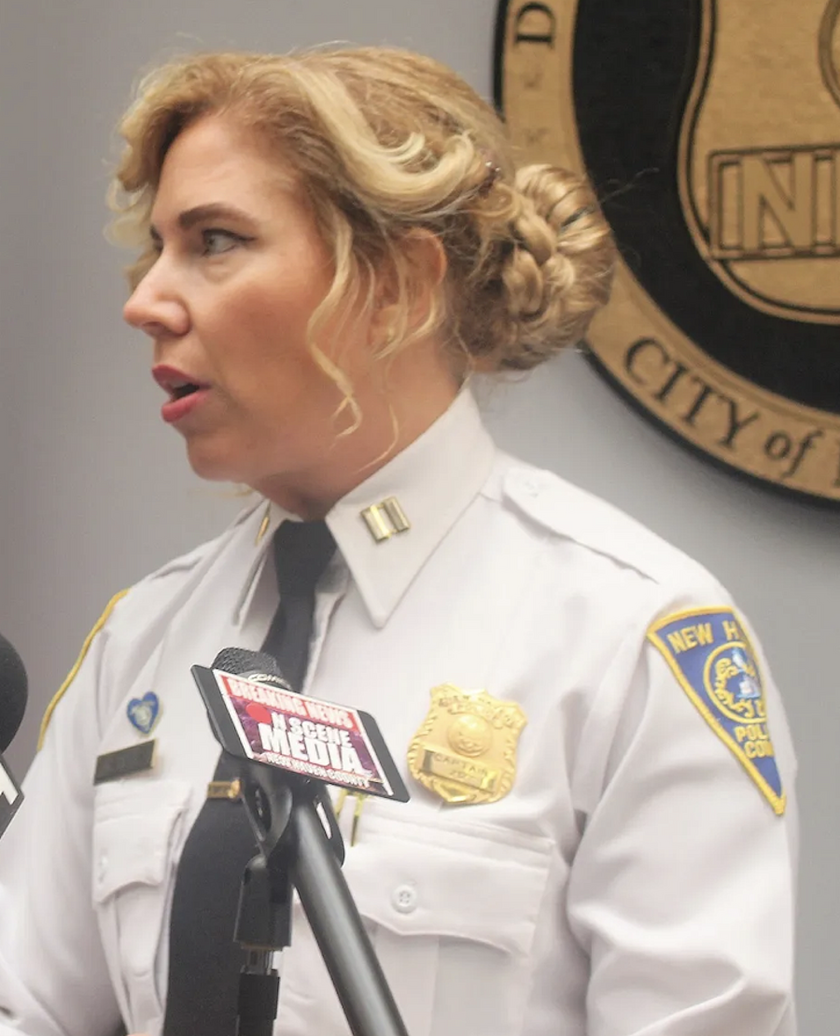 A police captain has been assigned to oversee New Haven's animal shelter — and remind the city's animal control officer of the difference between a dead cat and a live one.
That's how the New Haven Police Department is responding to an anonymous complaint of animal neglect and faulty record keeping that sparked an internal affairs investigation into operations at the shelter — and investigated an allegation that Animal Control Officer Joseph Manganiello had been classifying animals as ​"dead upon arrival," when, in fact, cats and dogs were dying after drop off at the shelter.
Lt. Manmeet Colon and Chief of Police Karl Jacobson discussed the findings of that investigation during a Monday meeting of the civilian review board (CRB). Read the full Internal Affairs report, which the Independent obtained through an FOIA request, here.
The original complaint alleged that three cats died due to a lack of sufficient medical care at the shelter and asserted that the incident was part of consistent mistreatment of animals under Officer Manganiello, who took over the post back in 2014.
The complaint also claimed that Manganiello had been classifying animals as ​"dead upon arrival" when the animals actually died at the shelter because of their treatment, or lack of it.
Lt. Colon said she assigned Captain Rose J. Dell to look into the situation, who ultimately said Manganiello was not guilty of any ​"serious misconduct," but was responsible for ​"poor reporting" practices.
After reviewing medical records of the animals and interviewing Manganiello plus three others who work at the shelter, Dell found that the complaint referred to an incident in which a respiratory disease began spreading across the cats kept in the shelter. According to Manganiello, he was off-duty on the weekend when a volunteer medical coordinator told him two cats — ​"Maggie" and ​"Buttons" — seemed sick. When he returned to work the next day, Maggie had died. He sent Buttons to an animal hospital, where the cat died of an ​"undetected pancreatic disease."
Veterinarian Nicole Sabo then came to the shelter for her bi-weekly visit and told Manganiello to follow isolation protocols, cleaning techniques and to administer antibiotics and fluids to cats with high temperatures.
Manganiello said he did this. One other cat died during that time of the sickness, but at least five other infected cats survived thanks to the antibiotics.
It seemed Manganiello had followed the advice of medical professionals to the best of his ability.
Interviews with other shelter workers suggested that distraction with his leadership was stemming from those working under him.
For instance, Assistant Animal Control Officer Tammy Hewston, who has worked at the shelter for 15 years, told Colon she has to get Manganiello's permission to bring an animal to the vet, but she ​"doesn't always agree with her supervisor's judgment regarding the care of an animal."
She provided an example of a cat who was brought into the shelter with a broken leg. She said Manganiello said not to take the cat to the vet and, according to the AI report, the ​"cat then deteriorated over the next ten days and developed an infection and gangrene."
Hewston said she'd expressed her concerns to her supervisor, other employees and the Humane Commission.
As Dell put it, ​"she said that her supervisor never listens to her, her co-workers agree with her, and the Humane Commission believes that Officer Manganiello is the best sworn officer for the position."
At least one co-worker did, as Hewston suggested, agreed. That was Kennel Worker Nancy Perry, who's been employed at the shelter for eight years.
Beyond suggesting that the shelter had made a faux pas by taking in more cats while the respiratory disease was spreading, ​"Nancy expressed extreme distress at the operations of the animal shelter," Dell wrote. ​"She explained among other things the following: there are animals that need care that don't receive it in a timely manner. Officer Manganiello does not take all animals to the veterinarian that need medical attention due to expenses. In particular, injured or sick wildlife are brought into the shelter and, during non-business hours, are placed in a cage the staff calls a ​'hotbox.'"
Tea ​"hot box" is an outdoor cage where wildlife is left on weekends or holidays until they can be brought to the vet to be euthanized. Perry complained that the shelter had recently taken in a bird with an injured wing who was put into the hot box until the vet was available. ​"She felt the bird suffered while waiting to be euthanized," Dell summarized.
On the other hand, another Kennel Worker named Dolly Ortiz, who had been at the shelter for 15 years, nearly twice as long as Perry, said ​"some of the other workers are too sensitive," according to Dell's write-up.
"Dolly said not much has changed in the operations of the shelter over the period of time she has been employed there. She did not express any concerns regarding mistreatment of animals and said some of the other workers are too sensitive. She said that wildlife would perish naturally if they were not picked up by the shelter."
That said, Ortiz then agreed with Perry's assessment that the shelter should have avoided taking in more animals while the cats were sick. She said the shelter was understaffed, she was overworked, and she hoped for more detailed protocols to be in place for infectious outbreaks.
Following up on the tip, Dell found that over an 18-month period, a total of 30 animals were classified as ​"DOA." That included 16 kittens and puppies who either arrived at the shelter deceased, died the day they arrived or were kittens and puppies born at the shelter who did not survive. It also included ​"one dog who was elderly and in quarantine for a bite" plus 13 other animals who died between a day and a week after intake.
In other words, Dell concluded that Manganiello does have a consistent record keeping practice.
He uses the term ​"DOA" to describe ​"all animals that die in the facility that are not euthanized."
"They are reported as such whether they die immediately or after a period of time has elapsed," she wrote.
Dell said Manganiello assured her that ​"he has the most concern for the health and wellbeing of all the animals at the shelter. He always seeks medical treatment when he deems that it is necessary and prudent. Unfortunately, not all the animals can be saved. Some are euthanized and some die at the shelter."
She concluded Maganiello and his staff must keep ​"adequate notes and records for all animals that are housed at the shelter" in addition to learning how to communicate with one another, perhaps through weekly staff meetings, and draft protocols for how to respond to infectious disease management, how wildlife is handled in the shelter , and even how staff should respond to calls regarding potential wildlife intake.
Also, she asked, please find an alternative to the ​"hot box."
On Monday, the Civilian Review Board was primarily concerned with Manganiello's so-called ​"poor reporting."
CRB member Richard Crouse suggested that the Internal Affairs Department itself should consider how they classify cases, saying he saw Manganiello's errors as ​"egregious fallacies" rather than ​"poor record keeping."
Lt. Colon attempted to explain the officer's actions, saying that her understanding was that ​"when a cat or dog were becoming really malnourished and only had a few days left to live," Manganiello would report the animals as ​"DOA."
"I understand the distinction, but they're categorically different," Crouse said, giving a quick statistical explanation of categorical variables. Just like a cat's color — gray or black — is a categorical variable, even that basic assessment would be more subjective than the very clear demarcation of whether an animal is ​"dead" or ​"alive" at the time it's dropped off at the shelter.
He said that Manganiello was suggesting that ​"animals aren't dying in your care, when actually they are."
Crouse wanted to know how the Police Department would keep those same errors from continuing moving forward.
"The most immediate action was to put a captain above that position," Jacobson responded. He said Dell will continue to work with Manganiello through the foreseeable future, evaluating him routinely and ​"redoing the record keeping system so it's correct."
"He may be very good with animals, but apparently his record keeping wasn't good," Jacobson said. ​"If Manganiello is not the right person for that, he'll be removed."
Dell subsequently told the Independent that the​"DOA" classification is officially used when any animal dies at the shelter without euthanasia, even after it arrives, based on reporting requirements set by the state Department of Agriculture.?
Nora Grace-Flood's reporting is supported in part by a grant from Report for America.
.