TRAVELERS REST — One thing Meredith Bost learned since she started creating hot dog recipes about six years ago is that people don't love hard-boiled eggs as a topper.
Still, while Bost and her business partner, Kris McGowan, sat in the almost-complete Resident Dogs diner in Travelers Rest, McGowan said he may just have thought of a recipe to make eggs could work.
"It's trial and error," Bost said. "I've tried to put mashed potatoes on like seven different kinds of hotdogs and just finally found one that people would eat with the shepherd's pie."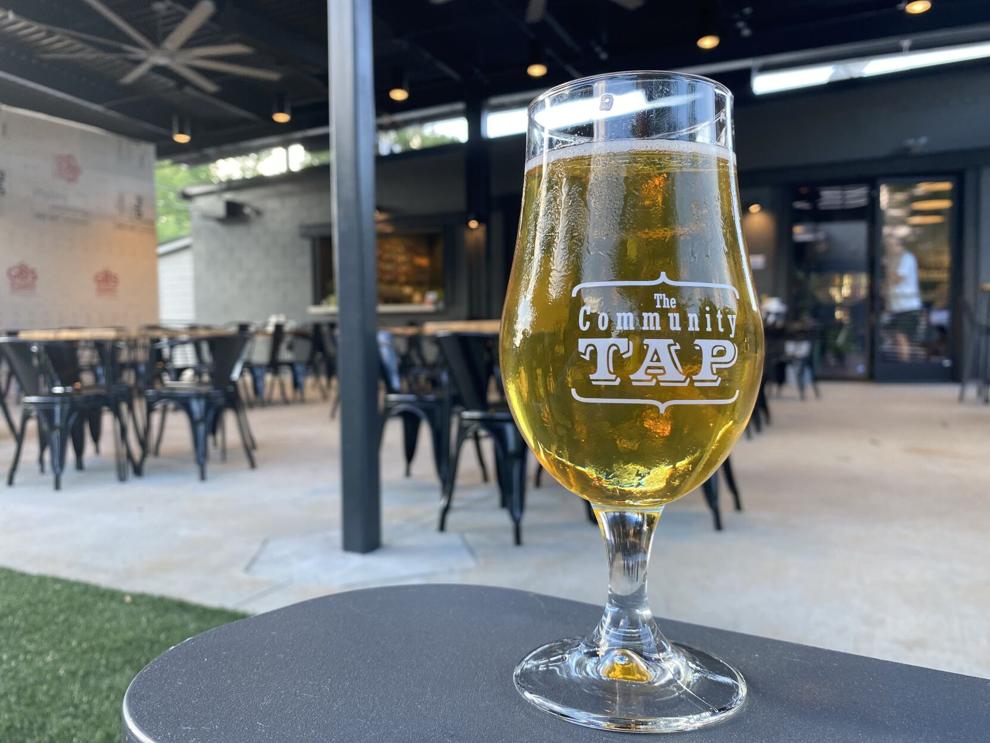 Whether creating more than 150 recipes or naming menu items, they "like to have a lot of fun," McGowan said.
The pair will open two restaurants within a week, with the Travelers Rest location coming June 30 on the heels of a June 24 opening in a shipping container at Gather GVL in downtown Greenville's West End.
The fun started years prior when Bost was coming off of a 12-year stint of working at the Handlebar in Greenville. After the music venue closed, Bost was faced with the looming question of what to do next. She dreamed of one day owning a sandwich shop, so she looked into food trucks.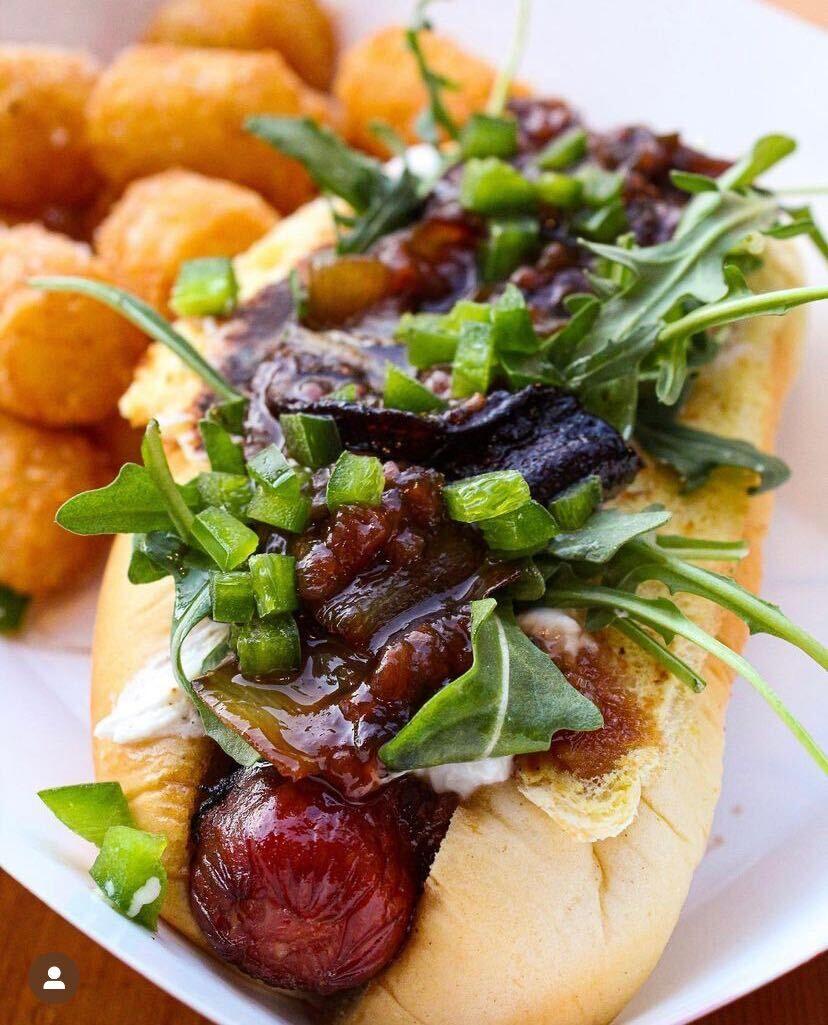 "I couldn't afford a food truck because they were expensive," Bost said. "But I could afford a hot dog cart."
From there, Resident Dogs was born. Bost pushed her cart to business events, breweries, and birthday parties, setting up and selling wieners in all types of weather.
"It was instantly popular," said McGowan, whose friendship with Bost stretches back to Mauldin High School. "People really started flocking to her. She built a very large following, which is pretty cool to see from an outsider's point of view."
When the opportunity presented itself to join the gathering space in Travelers Rest formed by Community Tap's third location and a gallery owned by Coldwell Banker Caine, McGowan called it a symbiotic move. Bost and McGowan have had a strong relationship with Community Tap over the years, often holding pop-ups at the Wade Hampton Boulevard location. Bost's husband has worked for Community Tap for eight years.
Beyond their relationship with the bar, the spot appealed to them because of the outdoor seating space, the proximity to the Swamp Rabbit Trail and the dog-friendly building. Dog friendliness, McGowan said, was actually Bost's main requirement when searching for a brick-and-mortar spot.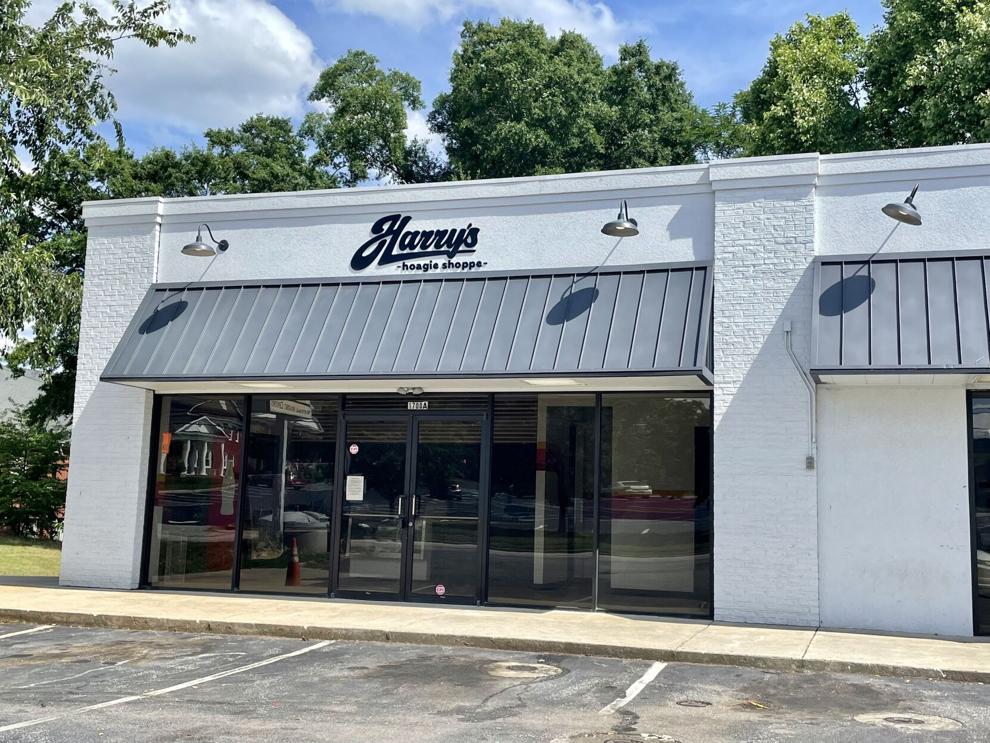 "It's important to get what you want out of the location," McGowan said. "It's small enough for us to feel capable and not overwhelmed. The kitchen is large enough to produce all the food we need to produce. We have a wonderful outside seating area in a gorgeous little town."
They started working on the diner location in October 2021. In February, Resident Dogs temporary filled the spot of Pasta Addict at Gather GVL on Augusta Street in the West End of Greenville while the pasta restaurant took a break.
During that time, Bost and McGowan learned that empanada restaurant Myami Bites was not renewing their lease at the outdoor food hall. Resident Dogs agreed to take on the lease by this June. The pair assumed they would have already opened their spot in Travelers Rest by early spring.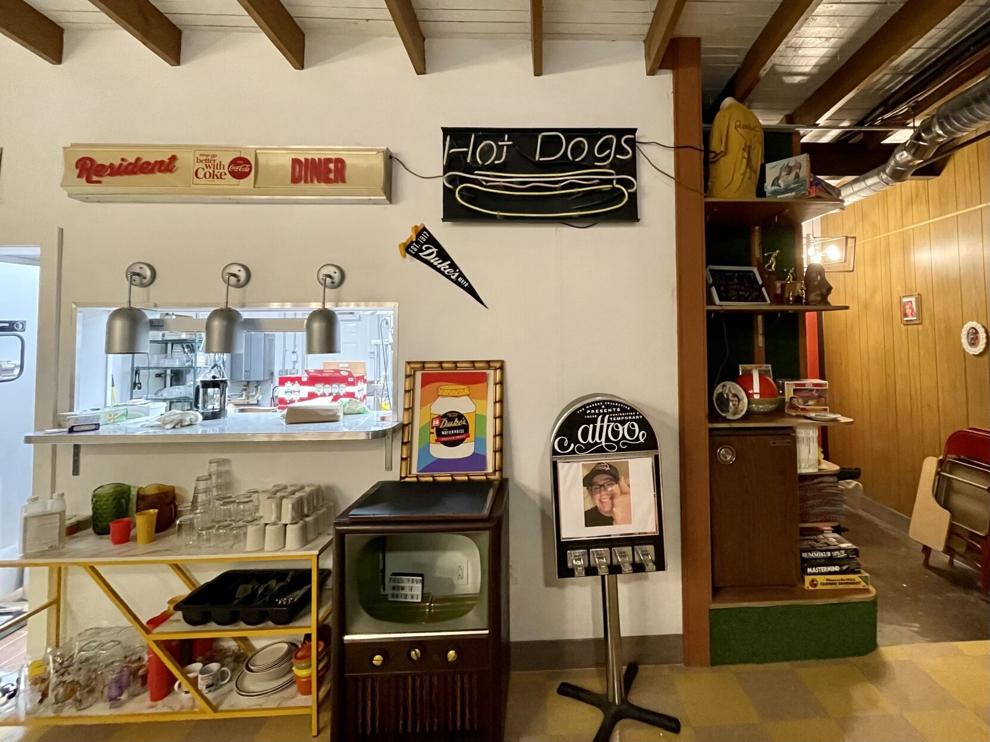 When delays occurred with the diner location, they wound up opening both restaurants within days of each other.
"We opened two restaurants in like a week," Bost said. "It's not ideal, but I think we did all right. It was not supposed to go down like this, but, you know, it's like ripping the Band-aid off. We're just jumping in."
While hot dogs will be at the heart of the Travelers Rest location, the menu is expanding to include sandwiches, salads and a rotating meat-and-three concept. They have applied for a liquor license and plan to run a simple cocktail program. They also plan to make non-alcoholic sodas.
"We're putting weird stuff on more than hotdogs now," Bost said.
The owners described the Gather GVL location as having more of a "ballpark style menu" — more abbreviated and fast-paced. Gather GVL sits not far beyond Fluor Field's right-field wall.
"Everything is scaled down to be a little faster and a little more easy to prepare," McGowan said.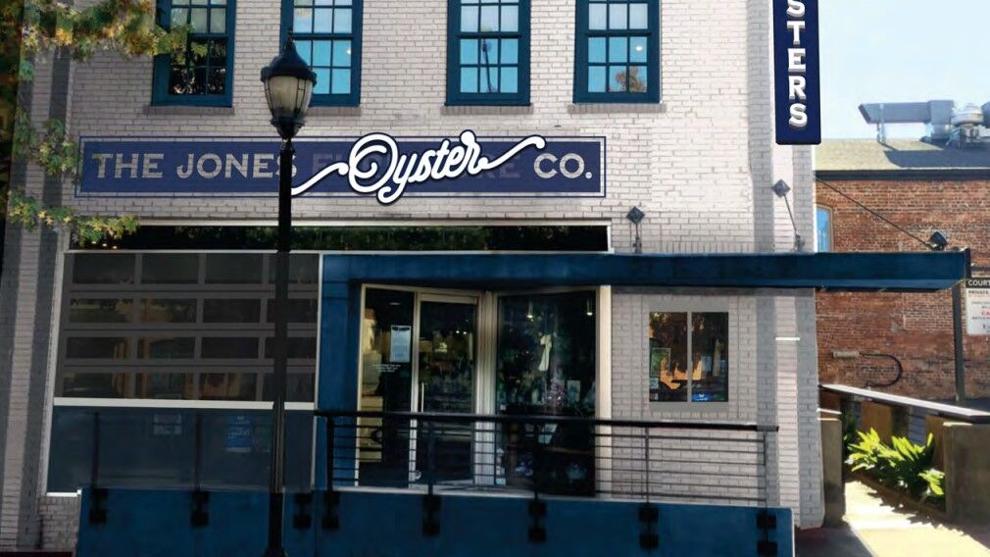 Each restaurant will also serve pies and desserts provided by the Hester General Store. The restaurant will have a 70s dive bar and 50s-style diner feel, with a "very unique dinosaur theme throughout," McGowan said. They have plastic dinosaurs lining the main doorframe and three wire busts of dino heads made by a local artist hanging on wood panels. A muralist will paint one of the outer walls with a Godzilla-like picture.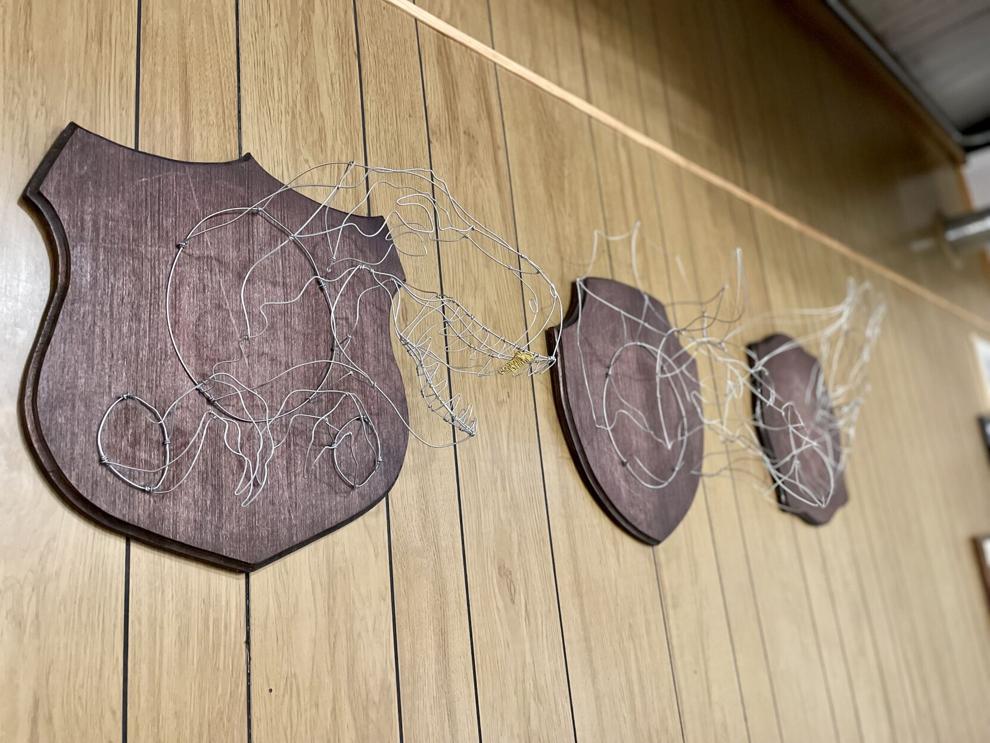 The Gather location will have a space theme since it is their "satellite" location.
Resident Dogs has done its initial hiring, with a staff of 10 between the two locations. Bost and McGowan do most of the cooking and the prep work.
Resident Dogs Travelers Rest location opens to the public on June 30 and will be open Wednesday through Saturday from 11 am to 9 pm The owners are looking to add Sunday brunch soon.
Their Gather GVL location hours are in limbo. For now, they are loosely open from 11 am to 9 pm daily.
The owners are grateful to their customer base, saying many have become "part of the family."
"All of our investors were our customers," McGowan said. "Everyone was someone that we put in the cart."
Other than pop-ups that were already scheduled, the owners are pausing on the cart scene for the time being until they "figure out what life looks like running a restaurant full time," Bost said.
Gather GVL is located at 126 Augusta St. in Greenville. Resident Dogs in Travelers Rest is located in the 300 block of South Main Street.
.